I recently received an email from
Stray Dog Designs
celebrating their 21st birthday. I remember working with them when they first started. This goes back to 1995, whenI worked for a catalog company called Sugar Hill, and we attended multiple design shows across the United States and overseas annually. I met Billy Pritchard the year they opened. They still carry some of their original products as well as many new, innovative, fresh designs.
The products that they carry are just my style! Whimsical and fun.

Their handcrafted lighting; furniture and home décor is something you need to see for yourself!
I love reading their
blog
, which talks about their travel that inspires their designs and creations right out of their workshop in San Miguel Allende, Mexico, and the fun they have along the way.
Over the years I have bought several pieces for design projects but finally one for me – in my office. Now, I get to enjoy it every day, and yes its my favorite color, pink!
---
My office was designed to be chic and bright a mix of modern and welcoming. In my office, I have a big Stray Dog Designs chandelier, the
Celeste Sphere
, that is definitely a conversation starter and adds some dazzle to the space. Stray Dog is a collaboration between talented artisans and designer
Jane Gray
. They use recycled materials and low VOC (volatile organic compound) finishes, which makes them harsh-chemical free!!
I have also purchased the Paulina Otomi pendant for W Storage. W Storage is an energetic and modern self-storage facility. Marketing and Design with Color didn't just want to develop the usual, boring, storage facility…We jumped all in!! We believe that color changes everything, and with that thought in mind, we designed and developed a state-of-the-art high design lounge, where you can take a break, sit, relax, and surround yourself by all things beautiful and fun!! Stop by and see Johnathan Adler , Emporium Home and of course, Stray Dog Designs!! Click here to read our post about W Storage!
---
My home office has the hot pink Drum Pendant, the perfect peppy touch making working at home FUN!
---
I am so proud of this team and what they have accomplished through the years. Can't wait to see what they come up with next and which will be the next piece we will use in future design jobs! Let us do the hunting for you and bring a pop of color, style, and razzle-dazzle toyour space! Hire us, Marketing and Design with Color!
Love,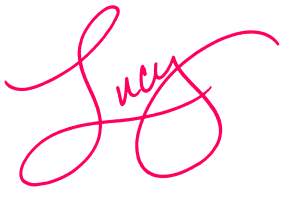 Featured: #StrayDogDesigns #CelesteSphere #JaneGray #JonathanAdler #EmporiumHome #PaulinaOtomiPendant #WStorage #DrumPendant #SuzanneJonesPhotography