Storage? What can possibly be fun about that? We all haul a bunch of stuff that we don't even realize we have, or we move, or we just simply need to put our stuff in storage.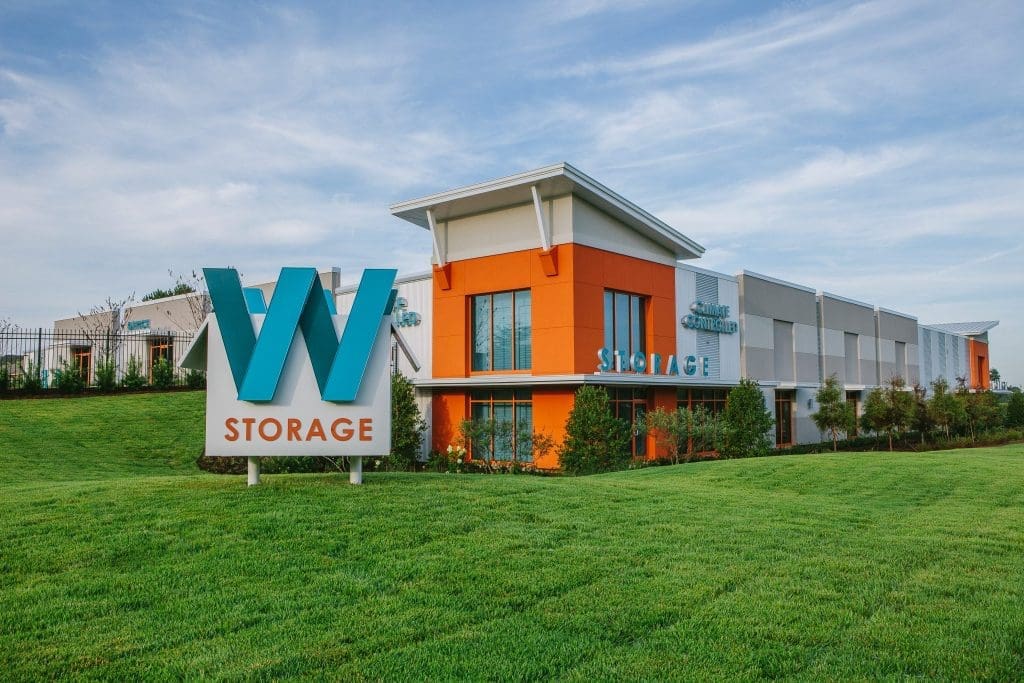 At Marketing and Design with Color we always say our way is about making places and spaces fun! And we did. The idea for W Storage came from our idea of making apartment amenities the best & the brightest so our residents would live with us longer. We wanted people to choose W Storage over other storage facilities.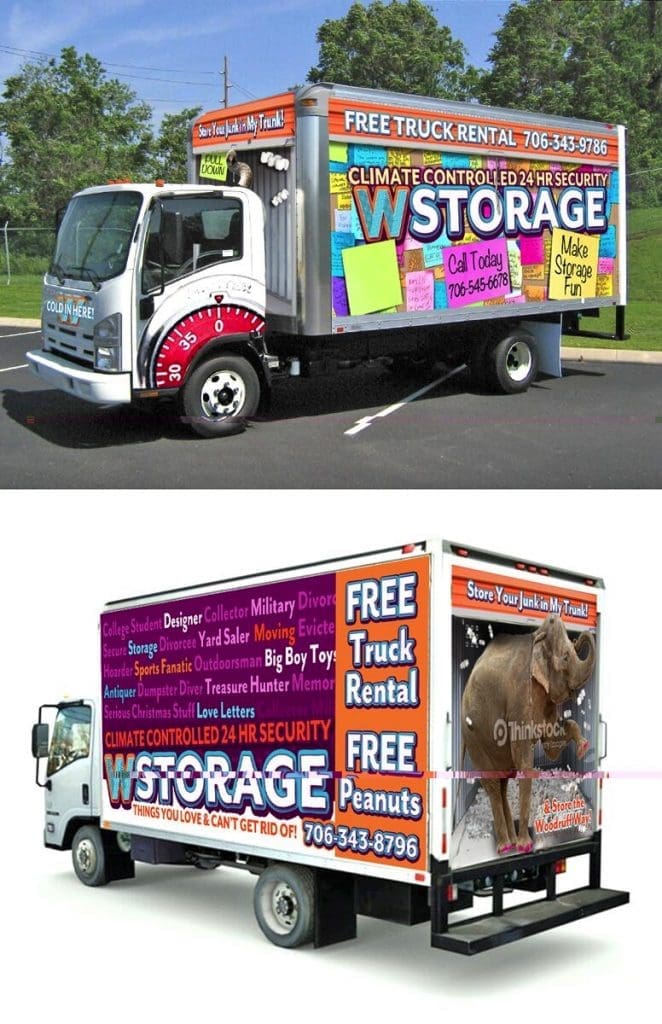 ---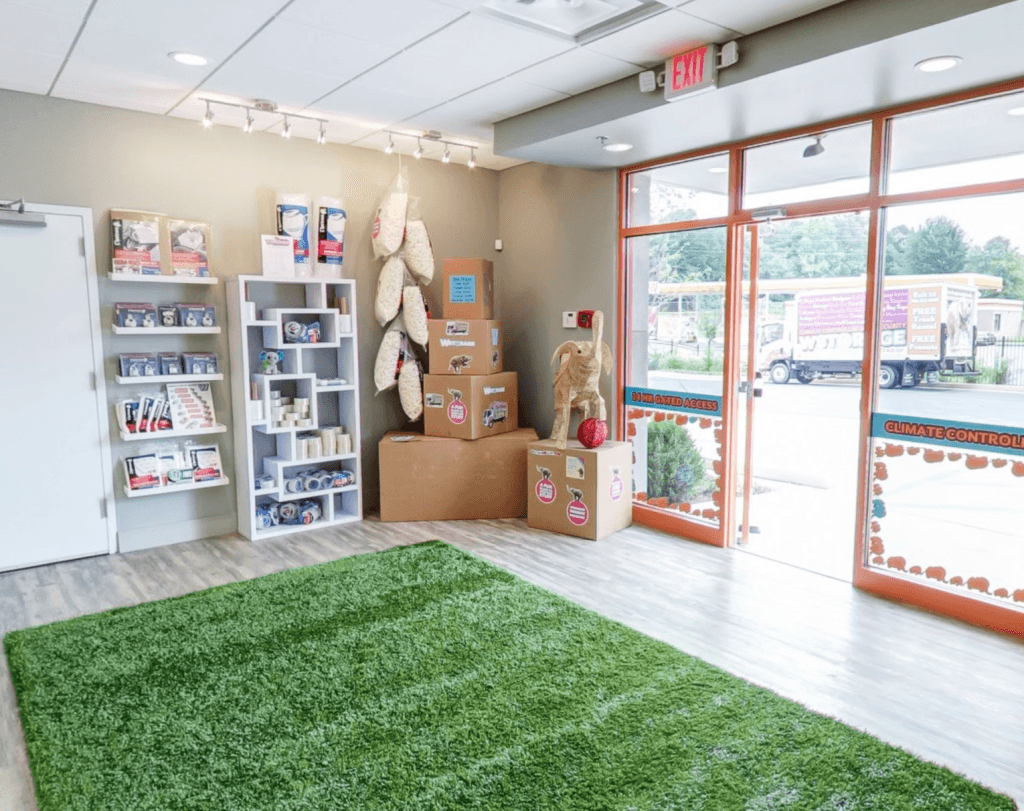 ---
Woodruff Development partnered with our design team and began the project in January of 2014 and had a completely finished 65,000 square foot facility ready for the grand opening in November.
---
---
---
We had such a fun day shopping to decorate W Storage! We visited Tuesday Morning, Marshalls, TJ Maxx, Home Goods and then, went and bought an awesome yellow sectional at Lee Industries!! Talk about a packed minivan!! I love my Honda Odyssey! Enough room to fit anything and everything!!
---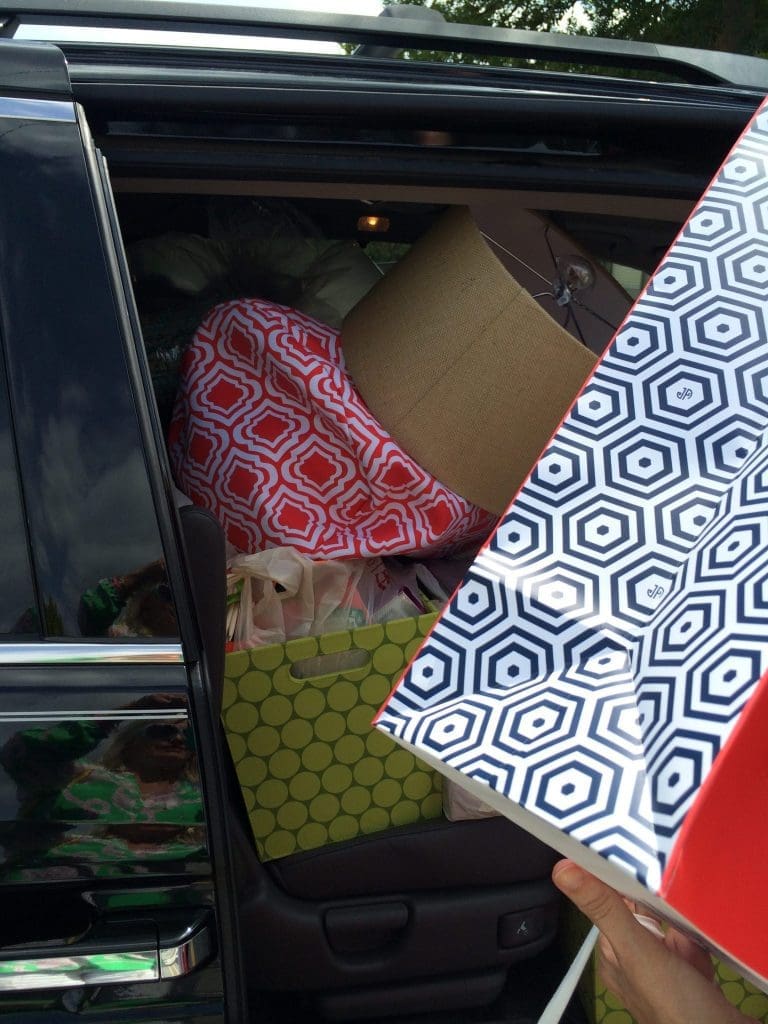 ---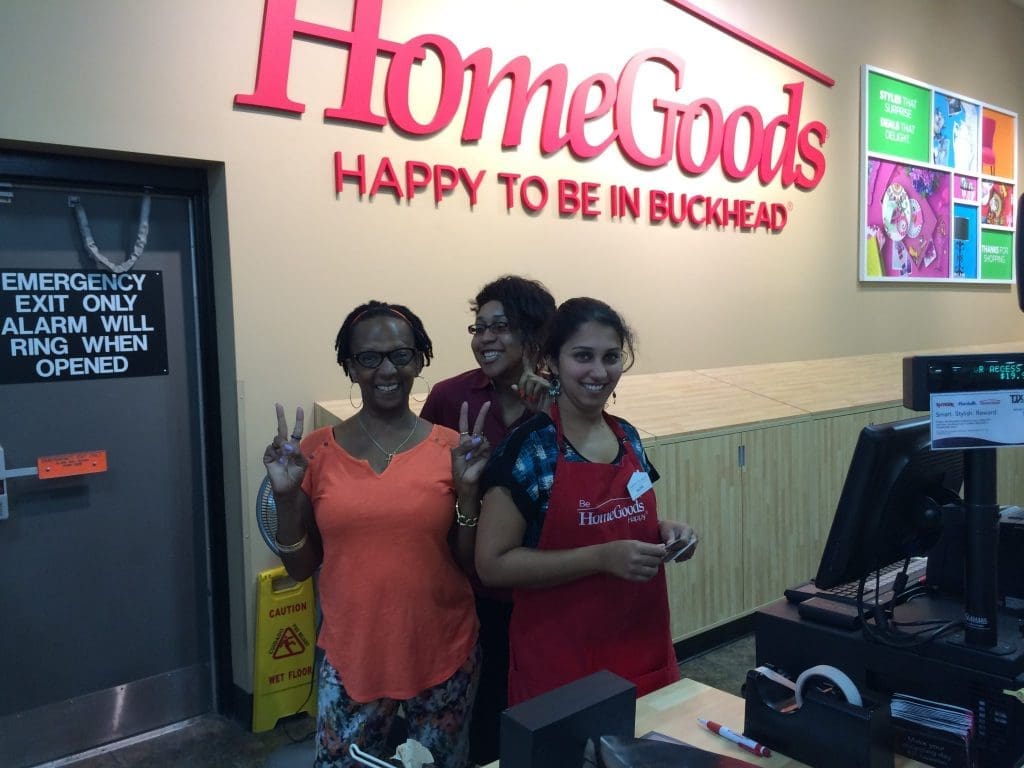 ---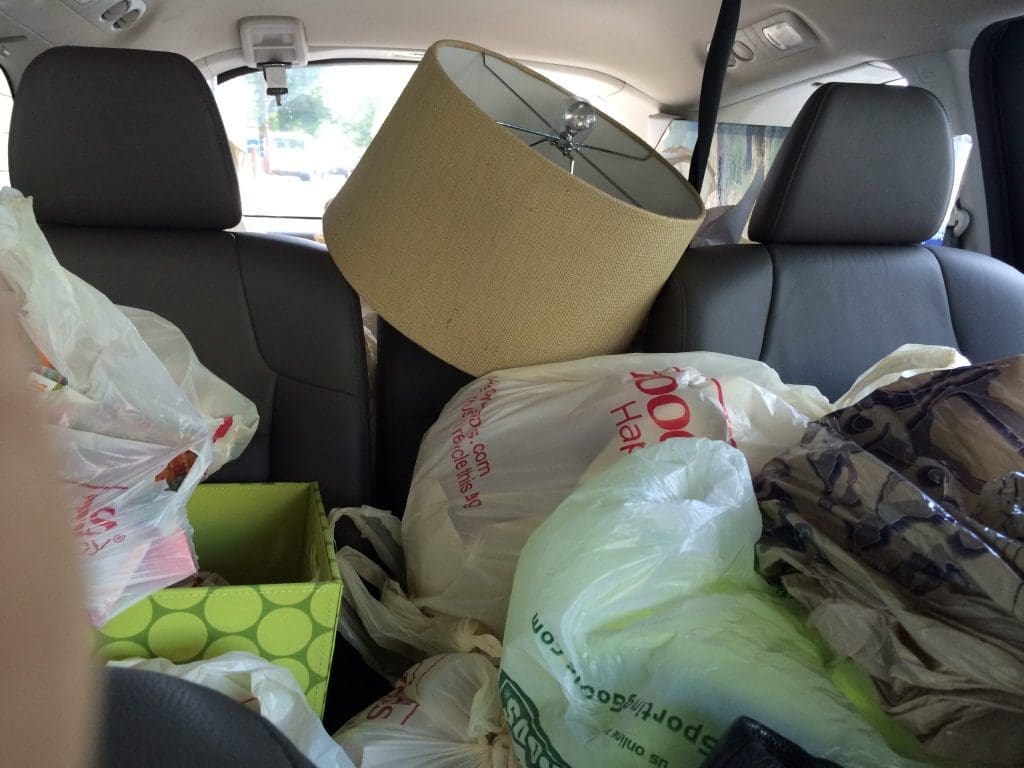 ---
---
For the grand opening, everyone was there! Even Elle, the elephant mascot, who will remind you of all the junk you can store in her trunk!! W Storage is an energetic and modern self-storage facility, that we equipped with leading climate control technology for this Georgia heat, advanced security systems (need to keep our favorite things safe!), and of course FREE STARBUCKS!! Who doesn't love coffee? I know I do!!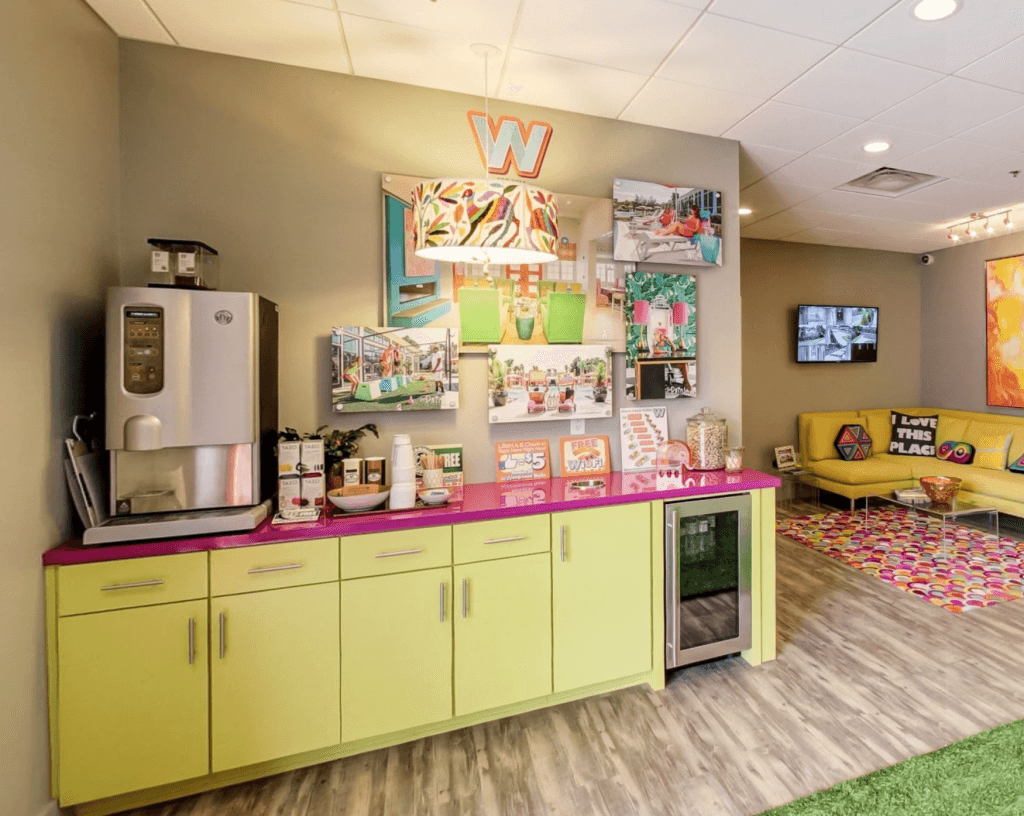 Marketing and Design with Color didn't just want to develop the usual, boring storage facility… We jumped all in!!
We believe that color changes everything, and with that thought in mind, we designed and developed a state-of-the-art high design lounge, where you can take a break, sit, relax, and surround yourself by all things beautiful and fun!!
Come see high end design by Jonathan Adler and Emporium Home!!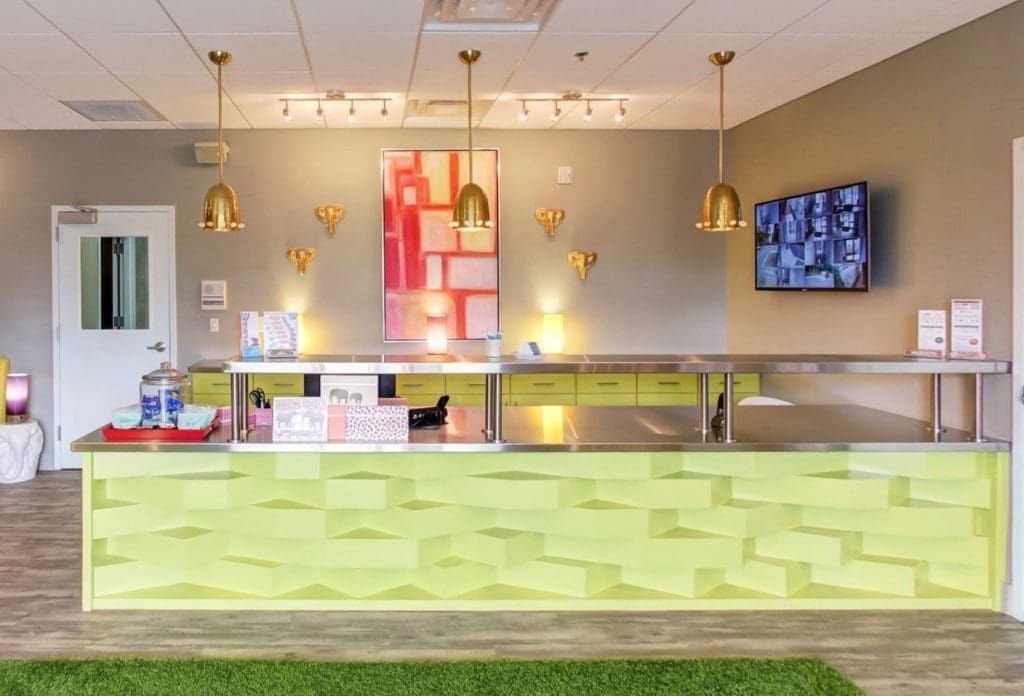 Our attention to detail is in every corner, and you will notice that for the sofas in W Storage, we decided to add our touch of Marketing and Design with Color by using these super fun and quirky pillows by Alexandra Ferguson to remind us to have fun and enjoy the ride, no matter what it is we are doing!! Even the tags on these pillows are awesome!!
Alexandra's handmade holiday gift project the winter of 2008 was felt appliqued pillows with material made from recycled plastic bottles. They were a blast to make, and pillow recipients were delighted. Not one to ignore a passionate 'call to action,' Alexandra opened her business online in January 2009. With a background in fashion, managing sample rooms for some of New York's top designers, she had the experience and know-how to take a design from concept to production-ready on the showroom floor. It was time to put her unstoppable work ethic behind her own name.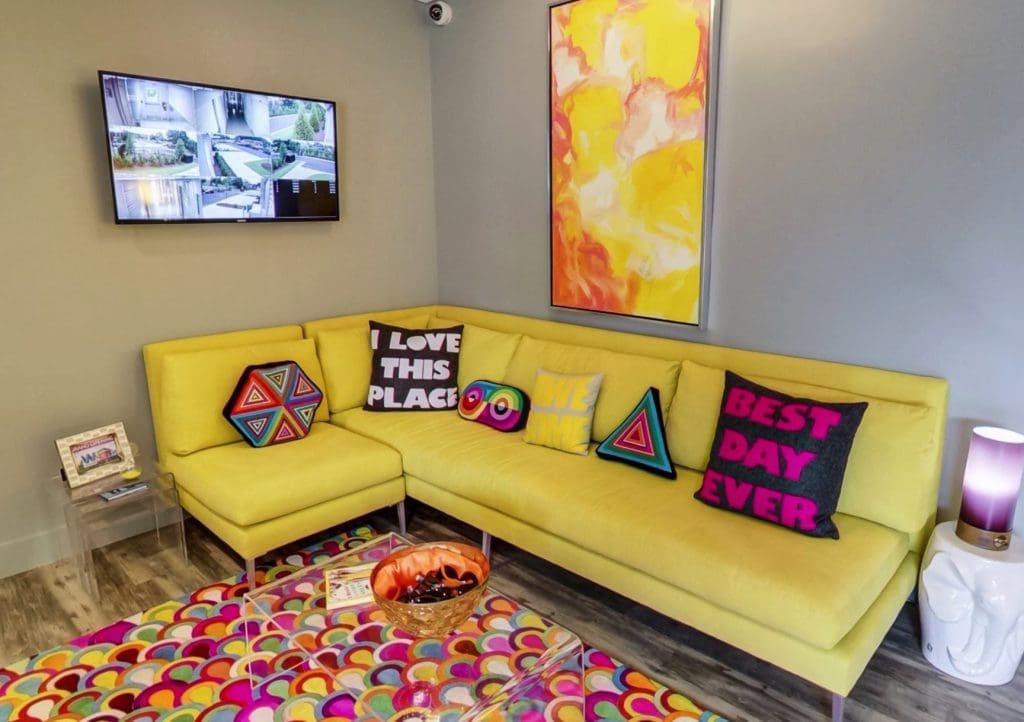 ---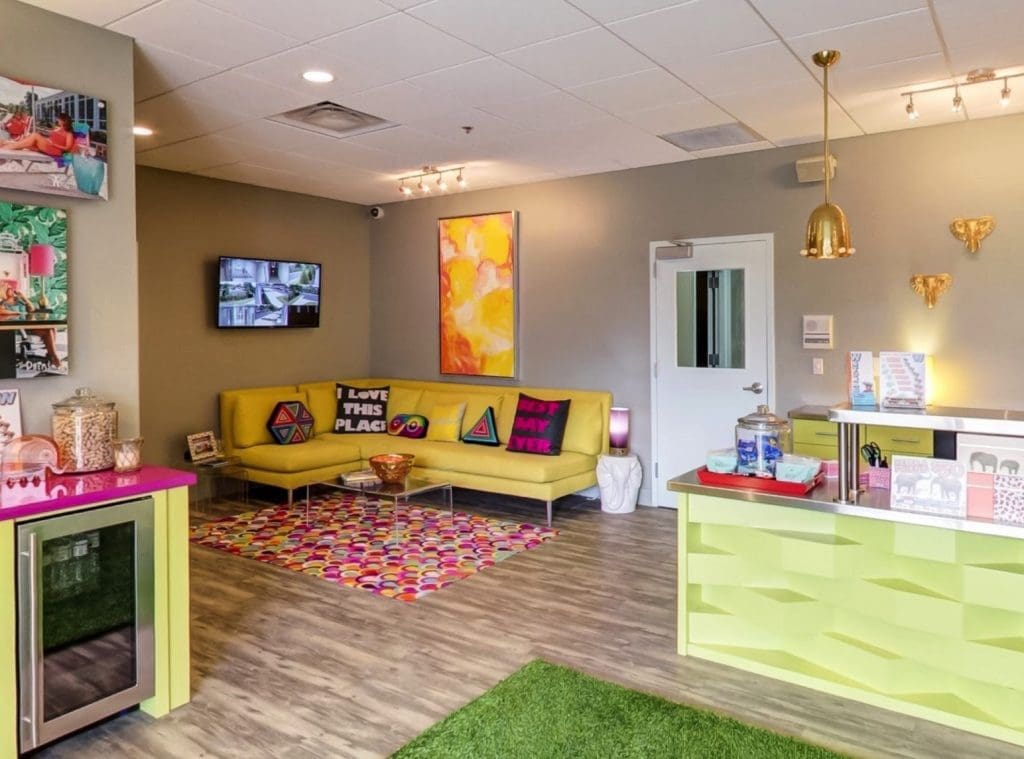 ---
---
I am especially proud of what we achieved with W Storage, because it is proof that no matter how big or small your ideas are— from interior design, to mascots, to storage— Marketing and Design With Color will make your vision a reality! Hire us today!! You can also visit absolutemgmt.com to check out these facilities, or head our way and see it for yourself at the intersection of GA I-185 and Williams Road in Columbus, GA.
If you've got junk, put it in our trunk!
Love,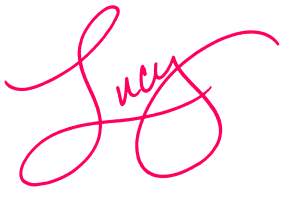 Featured: #mascots  #Starbucks #MDWC #JonathanAdler #EmporiumHome #AlexandraFerguson #AbsoluteMgmt #TuesdayMorning #Marshalls #TJMaxx #HomeGoods #LeeIndustries #BetsyIllges #WoodruffDevelopment #GrowLandscaping #ShawIndustries #DesignLegacy #StrayDogDesigns #JustinSmith #HondaOdyssey #PostIts #KateSpade #LillyPulitzer #ToryBurch #SherwinWilliams #DenyseSigns #WillBarnes #RafterTail #DavidKaplan #CarlGregoryHonda