Great lighting adds dazzle to every room! 

 

Light

 

can transform a dull room to a bright, open, 

fun 

space.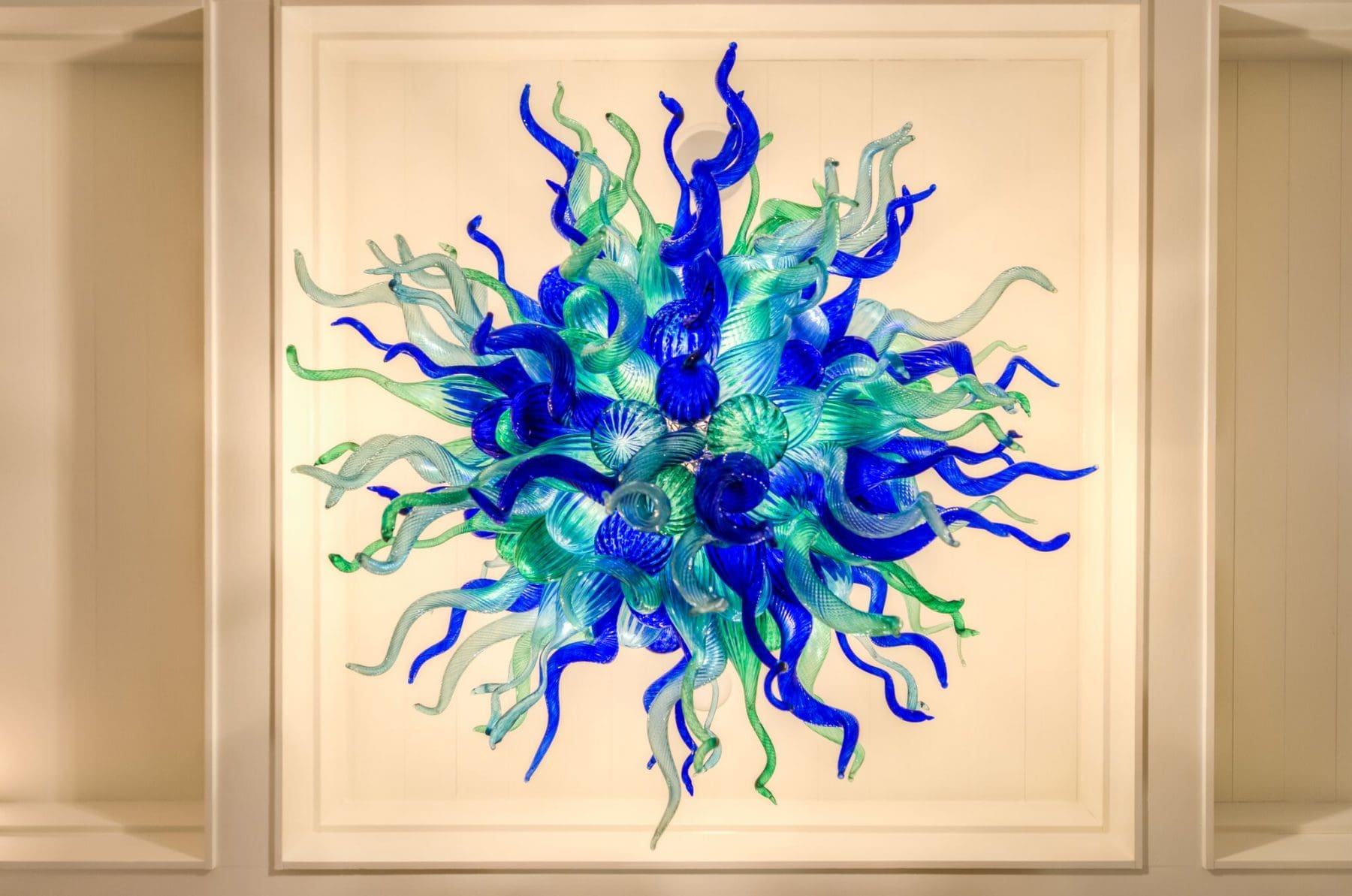 ---
One of my personal favorites used recently in a design job is the handcrafted blown glass chandelier from Fusion Art Glass in Seaside, Florida featured at Lullwater Apartments in Columbus, GA. Lullwater is known for its high-end interior design and exciting light fixtures found throughout the clubhouse.  This light is a sculpture, an incredible piece of art, that had to be installed piece by piece!! Thank goodness for the patience from Paul with Alexander Electric because not only did he have to put it together twice (150 pieces!!!), but because I decided to move it to a different location so it would hang front and center!  I love this fixture because of the radiance it has, the way the light transfers through it, the texture and amazing style!!
---
Marketing and Design with Color makes sure every detail is taken care of by partnering with various designers to create fun and spirited sales offices, clubhouses, pool lounges, you name it!  Call for a proposal today!! 
These amazing Swarovski crystals were such a fun find!! Purchased in Destin, Florida at The Fixture Exchange! It looks like they're swimming in the air. Designed by #Nulco
---
The lights at Old Town, Town Hall, the Southern Living Inspired Community of the Year, in Columbus, GA are hand crafted by Eloise Pickard. They were hand picked in a collaboration between Chenault James and Woodruff Development Company!!
---
---
---
Such fun picking every color of the rainbow at LakesideVillage with my better half! #DreamTeam ! We are ALL about color!!
---
Lowcountry Originals are one of our favorites! We love how the glow of their light fixtures creates a spectacular ambiance. Click here to read our full post about this great brand!!
---
---
---
Look at this amazing glow!!!
---
---
A quick closeup to one of my personal favorites… The Gas Replica Sconce!  I took this picture for y'all!
Call today if you need assistance selecting light fixtures!!
Love,