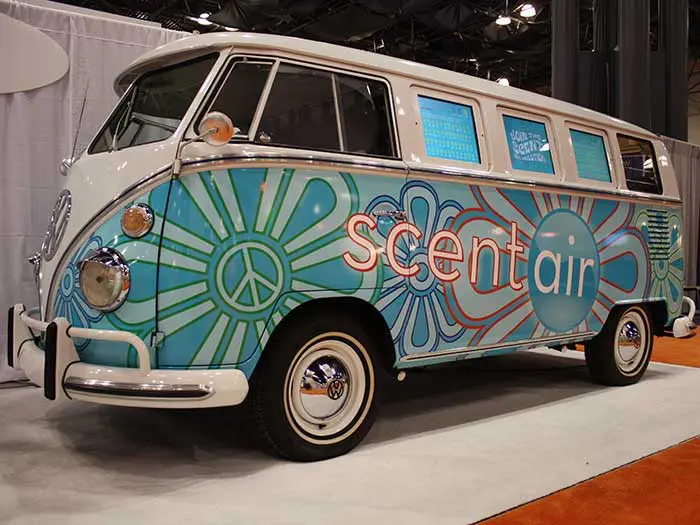 Contributed by Heather Lofthus
With spring season in full bloom, you've likely noticed your nose being stimulated by blooming flowers and fresh cut grass. As I walked outside this morning to the much welcomed 70-degree weather, the scent of fresh, warm air, moisture from the dew on my lawn, and the buds of my magnolia tree instantly caught my attention. It's amazing how with just a sniff, we can be transported to a certain place, season, and even moment. Believe it or not, there's an actual science behind this!
Nobody ever asked you to stop and hear the roses. There is a reason for that. Our sense of smell is the most powerful of our five senses when it comes to emotion and memory. Different smells will tell us more clearly and directly when it is time to slow down, enjoy, and feel good about an experience.
It all begins with how we experience the world outside ourselves.  The five senses are our pathway to connection with the outside world: sight, sound, smell, touch, and taste.  Our sense of smell is deeply connected to the emotional and memory centers in the brain.
Up to 75% of our daily emotions can be generated by our sense of smell.
We remember what we see for about 30 days with about 40% accuracy, whereas we remember what we smell with 60% accuracy for more than a year.
Businesses have put the sense of smell to work for years. ScentAir helps businesses engage their consumers' strongest sense to create tangible, positive results. ScentAir works with multi-family living brands and communities across the country to create deeper experiences for future residents, increase tour conversion rates, and boost efforts to differentiate themselves.  Additionally, the company also helps put focus on value perception for existing residents to promote retention and support pricing justification.
How Scent Impacts Resident Experiences:
Connects and impacts both customer segments – Future and Existing Residents
Creates Meaningful Differentiation
Higher value perception of resident experience
Impact first impression and tour experience
Increased Word of Mouth
Additional touch point to convey a sense of home
When we think about a resident experience, apartment communities often overlook the sense that is most likely to improve a resident's mood and allow them to more vividly recall that experience. As a top priority, customers in the apartment industry are generally looking to improve tour conversion along with their retention efforts.  To do so, there are certain critical elements of the experience, including scent, that help make a first-time customer more likely to feel good about the experience and then to positively remember the experience which creates a standout experience and increased word of mouth.
When I was house shopping for my first home, we saw dozens of houses. There was one, however, that I still remember so vividly. The owner had baked cookies and when we walked in, the aroma of dark chocolate, melted butter, and warm dough filled the home. To this day, I can describe the way I felt when I entered that house. It was cozy, inviting, and reminded me of the exact ambiance I wanted my home to embody.
We all have a scent memory: grandma's hot apple pie, sweet honeysuckle hanging from the vine, that cute boy's cologne from middle school. Whatever it might be, it's a memory and one that sticks with us forever.
When creating the resident experience, you consider the paint on the walls, the mood that music sets, the comfortable chairs and delicious coffee in the lobby, so why not incorporate the one sense that has the power to make the most memorable first impression: SCENT!