The Landings is located on Airport Thruway & exit 8 off I-185 at Whitesville Rd and Sidney Simons Boulevard, in Columbus, GA. The property is located in the center of Columbus. The center has over 50,000 cars that drive by on a daily basis, making it a perfect candidate for a facelift. It has great visibility and access. It is a 10 minute drive from most of the established communities and new residential developments in town. We looked at the location, performed a market analysis, and advised clients based the return for their investment.
The first time I looked at The Landings from a business perspective, my world started spinning faster! The Landings was a revitalization project, and the community needed to be involved. We needed "buy in"! The mayor and city officials were always there. After all, this was a project for the people of Columbus.
This project was a great adventure from a marketing, design, and consulting standpoint. We completely revamped the brand and added new life and energy to a dilapidated commercial area in a great location.
Our goal was to make The Landings a fun place to shop. Fun? I LIKE FUN!!
I took pride and ownership on this project! My husband and children were a part of it in which we felt like it was ours. I was there every day and loved every moment of it!
A spark of Lucy at The Landings was painting the speed bumps PINK! I can't have enough of it. I'm always wearing something pink, and if it's not on me, then it's definitely around me. I wanted all visitors at the Landings to have a taste of it in their life when they came to shop, eat, or play!  You have to remember that at this point, pink wasn't what it is today. You couldn't find pink everywhere. This, what seemed crazy, idea definitely had people talking! When word of mouth got around, since there was no social media back then, everyone made their way to see the pink speed bumps. Whether they liked them or thought they were tacky, they still came to see. Guess what? Some stayed to shop, eat, and play. Just what we wanted!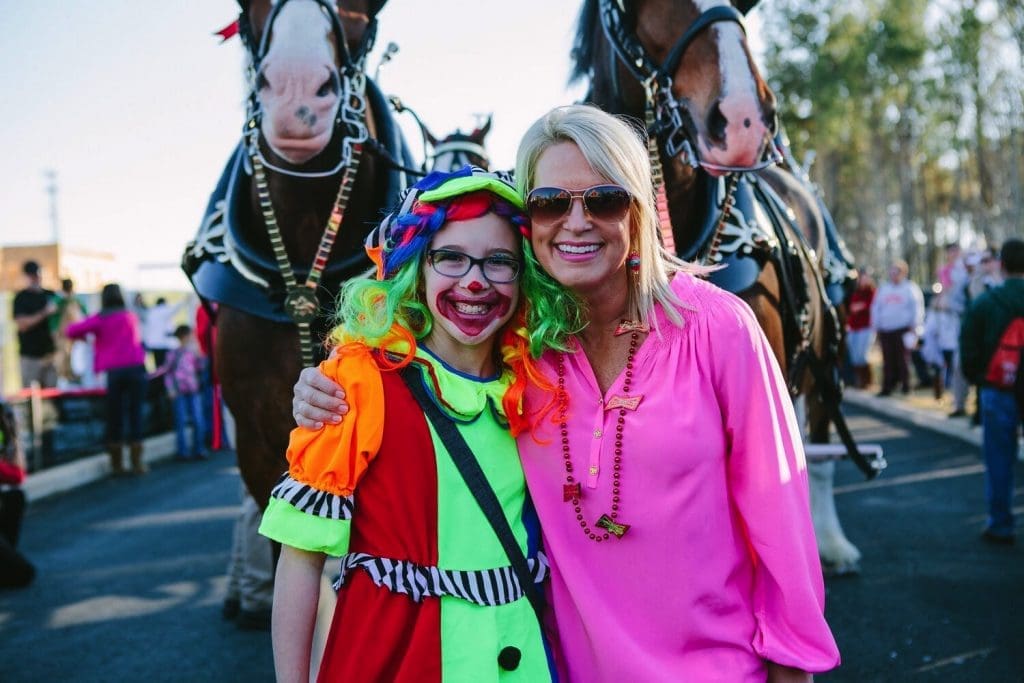 Design and marketing, it's about making people happy. Marketing and design with color is fun! We decorated with turquoise, lime green, and of course, pink. Color makes people happy!
Did I tell you that I believe in a pink and green Christmas? Christmas at The Landings is full of fun!! From making it snow (yes, like real snow!!) in Columbus, to decorating in pink and green, telling the story of Christmas, explaining the reason for the season with our marketing signs, and of course photos with Santa!
I love modern fresh and new, but I also love things with a vintage flair. I love mixing things that don't necessarily go together. For example, very modern tinsel trees combined with antique blow molds that light up! Hire us for our consulting services to give ideas or to plan and execute your next marketing function.
We took The Landings over by storm! We reinvented, redesigned, and brought to life a shopping center in a great location. Rents went from $8 to $24 per square foot and increased the value of the shopping center by millions of dollars… all in about 24 months!! Needless to say, our team offers outstanding services for design, consulting, re-designing, and new construction for retail and commercial spaces!! Whatever your need and budget is, we can do it! This investment has paid off as The Landings today hosts approximately 300,00 sq. ft. of retail space. By integrating property management with marketing and development, the Woodruff team offers complete services to owners and developers.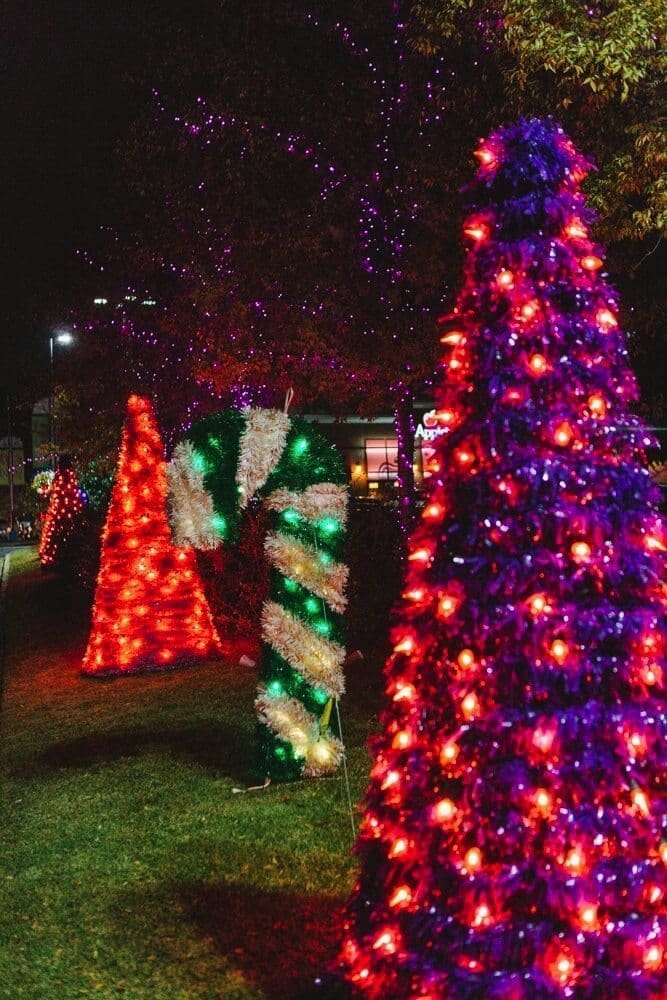 We handled every aspect of The Landings' marketing. We build, manage, advertise and market for our clients- creating consistent brands.
The Landings brand: one-stop shop, good old-fashioned fun, family, and community. Our company and consulting services are all about improving, redeveloping, and assisting our clients to achieve the ultimate goal while increasing the bottom line.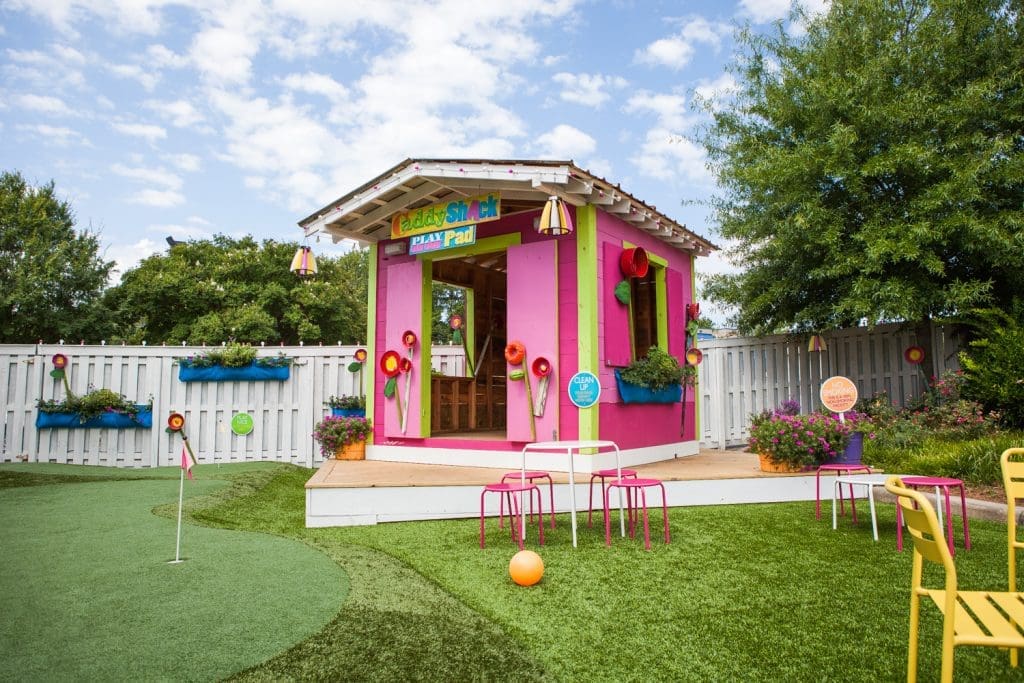 We created a place where customers say that it's fun to shop and eat at The Landings! It's filled with beautiful landscaping and planters with colorful flowers by Grow Landscaping, and multiple large sculptures throughout the center. It has co-tenants such as: Outback Steakhouse, Applebee's, Monkey Joe's, Kinnucan's, Gigi's Cupcakes, Sweet Frog Yogurt, Plato's Closet, Burnham Shoes, Orange Theory, The Juice Bar, and many other boutique retailers.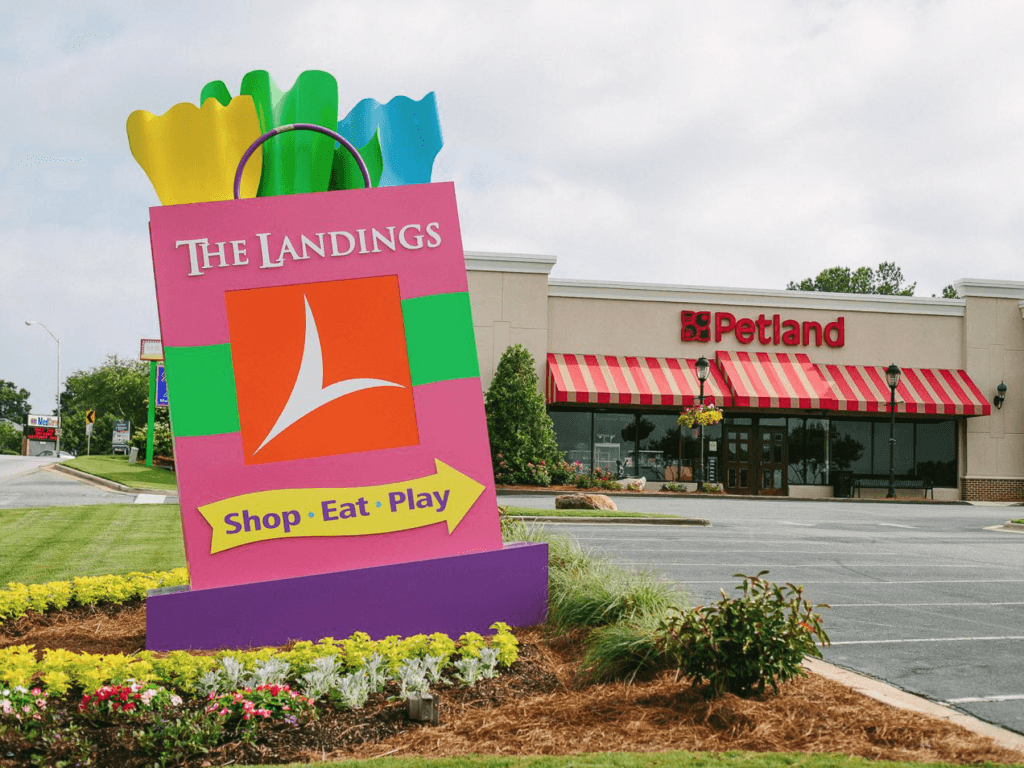 The Landings is the perfect example that our idea of more is better. Sparkle, shimmer, glitz, glam, and lots of fluff!
Love,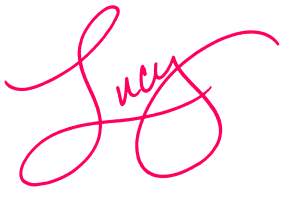 Featured: #TheLandings #woollypockets #ikeafurniture #SweetFrogYogurt #GrowLandscaping