As you know by now I love color, just about any color, but my favorite color is PINK!  There are a few that I don't even consider colors!  Ask a friend or
email me
and I will be happy to share.  You know I don't like spreading negativity!
Your space, your clothes, your home should reflect you.  The colors you choose are a big part of the reflection!
That scares a lot of people! My suggestion is don't be afraid!  You only live once and this is not the dress rehearsal.
Start with an inspiration, what inspires you?  Where do you like to travel?  What makes you feel happy, comforted, safe?  Is there a fabric you love?  A family heirloom you cherish?
Get a fun tray, start collecting items you love and put on it soon you will have your very own inspiration board, play around with the swatches, the things the ideas the place represented, this is real life pinning!
Don't be too serious, have fun!  There are a lot of rules about, but who's watching.
Now that you have what you love, OWN IT!
I love to paint large paint samples on poster board, how can anyone choose a color from a tiny chip??
You can live with it for a few days, see it at different times of the day, see how it makes you feel, how does it look with you stuff??
There are a few virtual makeover sites online that are fun to try to when testing colors, try BHG.com, upload your room photo!!
Daring Colors + Unexpected Colors + Marketing and Design With Color = Dynamite!
Hire us today and let us take your space from the mundane to the extraordinary!
---
Brands I love:
Benjamin Moore and Sherwin-Williams
A recent project featured in these photos the Massee on Main loft apartments at Old Town, Columbus, GA we painted everything Benjamin Moore Super White, gotta love Super White!  We painted the kitchen and bath cabinets high gloss seen here and the base cabinets and islands SW6230 Rainstorm in high gloss, such a custom look in a rental product I love it!!
Serena and Lily are great for paint color suggestions!
House Beautiful has a nice collection of energetic and soothing colors
West Elm + Pottery Barn every issue of their catalog has a great selection of new colors from a variety of paint makers
Sherwin-Williams shares seasonal palettes from sherwin-williams with colors you can count on usually with a coupon, too!
Better Homes and Gardens always a page about color in every issue, great to tear out and save for that next design job to inspire!
Love,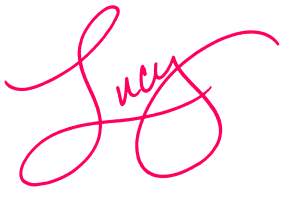 Featured: #AmericanBronzingCo #BHG #BenjaminMoore #Sherwin-Williams #SerenaandLily #HouseBeautiful  #WestElm #PotteryBarn #JonathanAdlerTrays #SuzanneJonesPhoto #CPJCustomHomes #AmberCarpenter #BarnLighElectric #ShawFlooring  #LillyPulitzer #HistoricalConcepts #JonathanAdler #JenniferSchoenberger #OldTownColumbus #SouthenLiving #SouthernLivingInspiredCommunities #FreshieandZero #WoodruffDevelopment